The Prevention of Falls Network for Dissemination (ProFouND) is an EC funded initiative dedicated to the dissemination and implementation of best practice in falls prevention across Europe. ProFouND aims to influence policy and to increase awareness of falls and innovative prevention programmes, amongst health and social care authorities, the commercial sector, NGOs and the general public. Through this work ProFouND will facilitate communities of interest and disseminate the work of the network to target groups across the EU.
This is a freely downloadable home exercise booklet based on the seated exercise shown to improve strength and...
Latest News
Between 2000 and 2015 in the US, life expectancy increased overall but drug-poisoning deaths, mostly related to opioids, contributed to reducing life expectancy, according to a study.
[...]
Tue, Sep 19, 2017
Source: ScienceDaily
Physical aggression among people with dementia is not unusual. A study showed that one-third of patients with the diagnosis Alzheimer's disease or frontotemporal dementia were physically aggressive towards healthcare staff, other patients, relatives, animals and complete strangers. This manifestation of disease must be both understood and addressed in the right
[...]
Fri, Sep 15, 2017
Source: ScienceDaily
Scientists say a new study indicates that the excessive burst of new brain cells after a traumatic head injury that researchers have traditionally believed helped in recovery could instead lead to epileptic seizures and long-term cognitive decline.
[...]
Fri, Sep 15, 2017
Source: ScienceDaily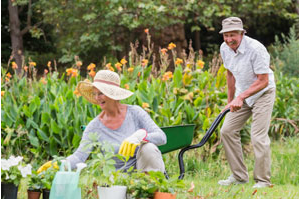 Being part of Stand Up, Stay Up offers practitioners across England the opportunity to be part of a national f...