The Prevention of Falls Network for Dissemination (ProFouND) is an EC funded initiative dedicated to the dissemination and implementation of best practice in falls prevention across Europe. ProFouND aims to influence policy and to increase awareness of falls and innovative prevention programmes, amongst health and social care authorities, the commercial sector, NGOs and the general public. Through this work ProFouND will facilitate communities of interest and disseminate the work of the network to target groups across the EU.
This is the valid and reliable Malay and Chinese (Mandarin) version of the Falls Efficacy Scale-International....
Latest News
Investigators have identified a new molecular pathway that controls lifespan and healthspan in worms and mammals. Researchers have shown that worms with excess levels of certain proteins lived longer and healthier than normal worms. In addition, mice with excess levels of these proteins demonstrated a delay in blood vessel dysfunction
[...]
Fri, Oct 13, 2017
Source: ScienceDaily
Researchers have discovered a cellular mechanism that may contribute to the breakdown of communication between neurons in Alzheimer's disease. In the brain tissue of Alzheimer's patients, the RNAs that encode synaptic proteins are degraded more rapidly than in healthy brain cells, the researchers found. Their findings indicate that inadequate levels
[...]
Fri, Oct 13, 2017
Source: ScienceDaily
Working with mice and rats, researchers have developed a way to successfully deliver nano-sized, platinum-based chemotherapy drugs to treat a form of bladder cancer called nonmuscle-invasive that is found in the lining of the organ and has not invaded deeper into bladder tissue. The tiny drug-infused particles, they say, potentially
[...]
Thu, Oct 12, 2017
Source: ScienceDaily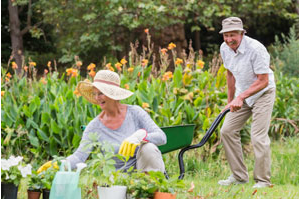 Being part of Stand Up, Stay Up offers practitioners across England the opportunity to be part of a national f...