The Prevention of Falls Network for Dissemination (ProFouND) is an EC funded initiative dedicated to the dissemination and implementation of best practice in falls prevention across Europe. ProFouND aims to influence policy and to increase awareness of falls and innovative prevention programmes, amongst health and social care authorities, the commercial sector, NGOs and the general public. Through this work ProFouND will facilitate communities of interest and disseminate the work of the network to target groups across the EU.
This is a freely downloadable home exercise booklet based on the seated exercise shown to improve strength and...
Latest News
For decades, researches have been investigating the underlying foundations of Alzheimer's disease to provide clues for the design of a successful therapy. Breakthrough insights reveal the molecular basis of the hereditary form of Alzheimer's disease that strikes early in life.
[...]
Thu, Jul 27, 2017
Source: ScienceDaily
The number of people with obstructive sleep apnea has steadily increased over the past two decades. Obesity and advanced age, which have been reported as risk factors, are also on the rise. Scientists are concerned because sleep apnea may diminish healthspan by aggravating several cardiovascular and neurodegenerative diseases.
[...]
Thu, Jul 27, 2017
Source: ScienceDaily
Age UK has revealed that the families of a quarter of care home residents whose care is supposed to be free are being forced into paying top up fees. This is affecting almost 50,000 families Fees...
[...]
Wed, Jul 26, 2017
Source: AgeUK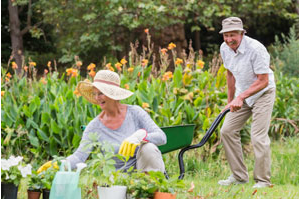 Being part of Stand Up, Stay Up offers practitioners across England the opportunity to be part of a national f...