The Prevention of Falls Network for Dissemination (ProFouND) is an EC funded initiative dedicated to the dissemination and implementation of best practice in falls prevention across Europe. ProFouND aims to influence policy and to increase awareness of falls and innovative prevention programmes, amongst health and social care authorities, the commercial sector, NGOs and the general public. Through this work ProFouND will facilitate communities of interest and disseminate the work of the network to target groups across the EU.
This is a freely downloadable home exercise booklet based on the seated exercise shown to improve strength and...
Latest News
Scientists have identified a basic biological mechanism that kills neurons in amyotrophic lateral sclerosis (ALS) and in a related genetic disorder, frontotemporal dementia (FTD), found in some ALS patients. ALS is popularly known as Lou Gehrig's disease. The researchers were led by J. Paul Taylor, M.D., Ph.D., chair of the
[...]
Wed, Aug 16, 2017
Source: ScienceDaily
Simple odor identification tests may help track the progression of Alzheimer's disease before symptoms actually appear, particularly among those at risk.
[...]
Wed, Aug 16, 2017
Source: ScienceDaily
New research has shown that unpaid carers need more support as the majority say they are affected by loneliness. The research was conducted by Carers UK to mark Carer's Spotlight month as part of...
[...]
Tue, Aug 15, 2017
Source: AgeUK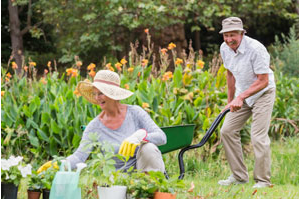 Being part of Stand Up, Stay Up offers practitioners across England the opportunity to be part of a national f...