The Prevention of Falls Network for Dissemination (ProFouND) is an EC funded initiative dedicated to the dissemination and implementation of best practice in falls prevention across Europe. ProFouND aims to influence policy and to increase awareness of falls and innovative prevention programmes, amongst health and social care authorities, the commercial sector, NGOs and the general public. Through this work ProFouND will facilitate communities of interest and disseminate the work of the network to target groups across the EU.
This is a freely downloadable home exercise booklet based on the seated exercise shown to improve strength and...
Latest News
A class of chemicals made by intestinal bacteria, known as indoles, help worms, flies and mice maintain mobility and resilience for more of their lifespans, scientists have discovered.
[...]
Mon, Aug 21, 2017
Source: ScienceDaily
A causal link between senescent cells -- the cells associated with aging and age-related disease -- and bone loss has been found in mice. Targeting these cells led to an increase in bone mass and strength.
[...]
Mon, Aug 21, 2017
Source: ScienceDaily
Scientists have been able to accurately estimate an individual's age from their brain structure. The researchers found that significant microstructural changes occur in the brain from early to mid-adulthood. Until now, scientists thought that brain structure was relatively stable during this period of life, and this is one of the
[...]
Mon, Aug 21, 2017
Source: ScienceDaily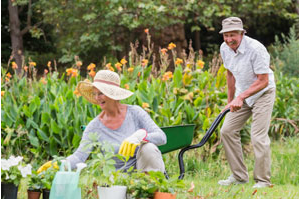 Being part of Stand Up, Stay Up offers practitioners across England the opportunity to be part of a national f...